EART E-3S Electric Guitar,Roasted Mahogany Body,Bone Nut,Stainless Steel Frets,Compound Radius Neck
Sale!
from
86900
36900
/
per
This item is currently on backorder but you can still purchase it now and we'll ship as soon as more become available.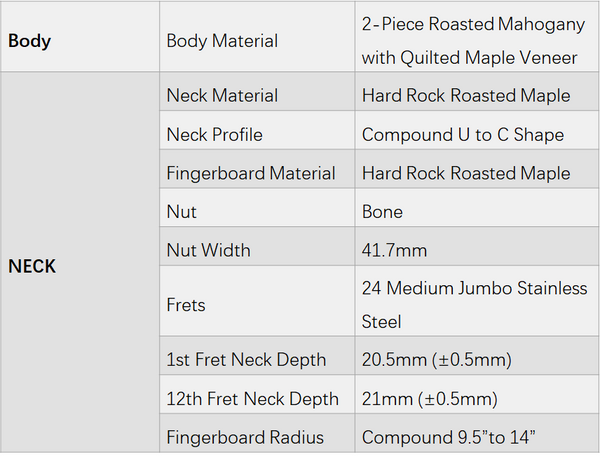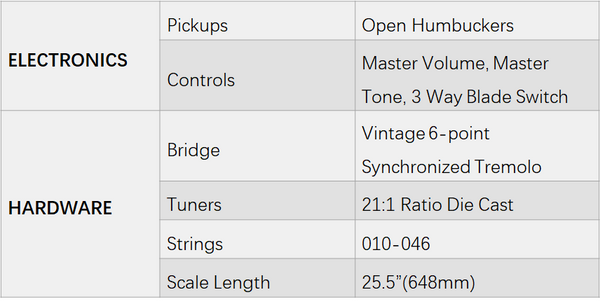 Highlights
Roasted Mahogany Body with Quilted Maple Veneer And roasted maple neck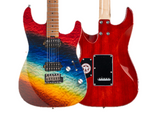 The mahogany wood used for the body was roasted for stronger mids and slightly lighter weight. Quilted maple veneer adds extra depth to both tone and looks.
Bone Nut
Bone is a harder natural material and it has been favored by many luthiers for higher-end instruments due to its sustain and natural lubricating property.

Hand Polished Stainless Steel Frets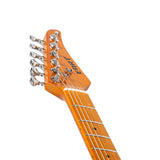 Stainless steel frets provide unrivaled durability and smooth playing surface for nice and easy big bends. Each fret ends are also hand-dressed for playing comfortability.
U to C Compound Neck Profile and Compound Radius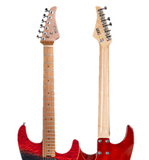 Eart E-3S has a unique U to C compound neck profile with a thicker shoulder on the lower frets, slowly tapers down to a slimmer C to higher frets. Along with a 9.5" to 14" compound fingerboard radius, Eart E-3S provides excellent playability for both chording and soloing.
Pickups
The high-output and gain pickups of EART E-3S has a perfect blend of power and tone.